Tecan uses cookies to improve our website. By continuing to browse our website, you accept our cookie policy.
About

About Tecan

Investors

Press Center

Careers

Publications
Application: Applied Markets
Tecan supports applied markets such as food, water, air testing or other life science instrumentation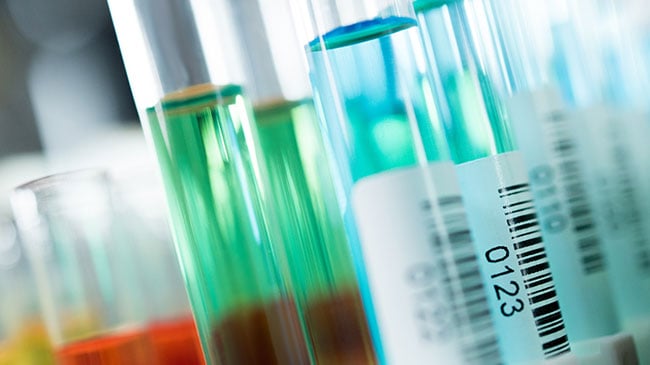 Pollution and contamination are of growing importance globally, with ever more stringent limits on pollution contributing to improving our environment and, ultimately, human health. Testing the quality of our food, water and air for contaminants – both known and unknown – require precise, efficient and reliable systems . This not only helps to protect the environment around us, it also helps manufacturers to ensure the safety and quality of the food and drinks we consume.
Tecan has been closely involved in the food and environmental testing markets for many years, and our systems and knowledge have helped our customers to develop a variety of innovative and complex systems offering automated sampling, measurement and reporting of particulate and chemical contaminants.

Food and water safety testing
Foodborne illness is an ever-present public health problem, making sensitive and accurate methods for the detection of pathogens essential to ensure the safety of foodstuffs from around the world.
Using our liquid handling solutions, robotics and components, we support our customers in the development of advanced systems to effectively screen food and water for a wide range of contaminants.
Together, we are helping to ensure the quality and safety of products intended for human consumption across a huge variety of applications, whether it's ensuring safe drinking water for isolated communities or protecting the quality and reputation of premium food manufacturers.

Want to learn more about previously developed solutions for food and water testing?
Made-to-measure robotics (LCTech GmbH)
Enhancing clinical diagnostics (Zivak Technologies)
Breaking through the sample preparation bottleneck (LCTech GmbH)
Air quality monitoring
Air pollution is a major concern in towns and cities across the globe, with gas and particulate pollution from vehicles and industrial processes contributing to a wide range of health conditions.
We support the development of highly reliable, robust and easy to use instruments offering superior analytical capabilities.

Discover how Tecan solutions are already helping this market.
Injecting new life into environmental science (Picarro)
Life science instrumentation
Cutting-edge research requires state-of-the-art instrumentation, but keeping pace with the latest developments in academic and industrial research can be difficult for equipment manufacturers.
Combining our broad portfolio of pre-validated components with our in-depth knowledge of life science research markets means that Tecan is perfectly placed to help you develop novel analytical systems.
From automating new microfluidic technologies to developing sampling systems to match your latest analyser, we can help scientific instrumentation manufacturers to keep pace with an ever-changing market.

Learn more about our expertise in supporting instrument development.
Relying on automation – new applications for circular dichroism (Applied Photophysics)
Advanced manufacturing
Advances in material science the advent of nanotechnologies have created a market for highly complex, low volume manufacturing systems. Similarly, particle-based techniques for the capture, clean-up and analysis of a wide range of biological analytes have become a mainstay of many laboratories in both the research and clinical sectors, requiring the reliable production of uniform particles with complex surface coatings.
Our precision liquid handling solutions and expertise are contributing the development and commercialization of novel materials and particles by providing reliable and reproducible automation of laborious manual processes.
Combining our robotics expertise with your state-of-the-art manufacturing and engineering technologies, we can help you to develop specialized engineering solutions to suit the demands of life science and chemistry suppliers.

Find out more about how our components are being used in manufacturing.
Cavro® Air Displacement Pipettor provides the key to automated sonochemical synthesis of nanoparticles (Go2 technologies)