Tecan uses cookies to improve our website. By continuing to browse our website, you accept our cookie policy.
About

About Tecan

Investors

Press Center

Careers

Publications
Application: Histology
Transforming the pathology laboratories
From components and robotics to complete system development, we help our customers to shape the pathology environment globally.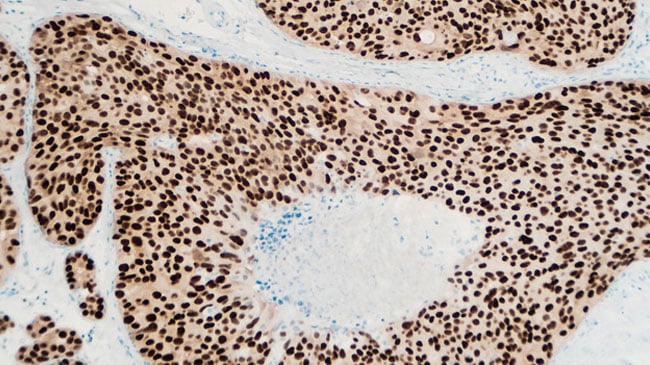 Pathology labs and their practices have to be able to respond to changing needs and new challenges.
Healthcare is influenced by both advancing medical knowledge and technical innovation. Recent developments in diagnostic testing and healthcare systems have dramatically changed the pathology landscape. The most important challenges today are:
An increased demand for pathology services, including growing biopsy numbers, additional testing requirements and enhanced cancer case reporting
An explosion in the number of new techniques, requiring greater specialization
A rise in demand for multidisciplinary management of cancer patients
A need for faster turnaround times as a critical element in clinical management
Ongoing compliance with the statutory and regulatory bodies, including observing new guidelines and recommendations for specimen handling
Increasingly complex information technology and digital imaging solutions

Pathologists are looking for solutions that will enable them to deliver accurate results quickly and confidently
Pathologists now use a wide range of techniques for diagnostics, prognostics, teaching and research, such as:
Special stains
Immunohistochemistry
Flow cytometry
Molecular pathology (from in situ hybridization to microarrays and next gene sequencing)
With a long history of expertise in the histology/cytology market, we understand the challenges pathology labs face, helping you to identify, select and develop bespoke solutions that will best serve your customers. We strive to exceed your expectations to create efficient, accurate and robust solutions to support pathology labs everywhere.
Want to learn more about our track record and expertise in the histology market?
Case study Dako OMNIS
Tethis Miniaturized FISH

Discover some of our histology product offerings.
Cavro® Air Displacement Pipettor (ADP)
Cavro® XLP 6000 pump
Cavro® Mini Sample Processor (MSP)
Cavro® Robotic Sample Processor (RSP)
Spark®/Infinite® multimode readers
Freedom EVO® workstation
Already have a concrete idea in mind?
Talk to our OEM concept team who will support you in making your dream a reality.