Tecan uses cookies to improve our website. By continuing to browse our website, you accept our cookie policy.
Application expertise
We're in this together. Life science and diagnostics are our business. We understand why you do what you do and why your customers do what they do.
We bring life science and diagnostics applications expertise that is unmatched among full-service OEM partners. We can help you create products that are perfectly suited for your customers.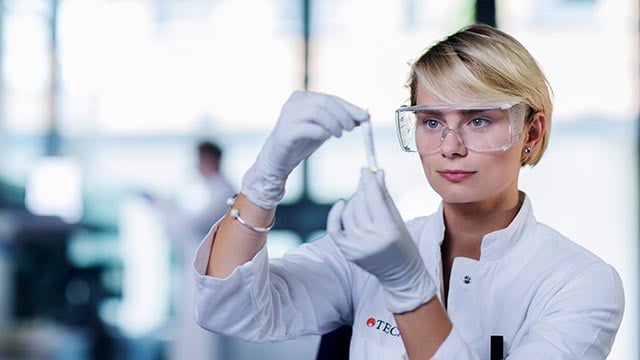 Partnership for market success
The most successful products don't just meet customers' needs, they inspire and enable them to achieve their own goals. Customers become delighted, continue to purchase, and share their delight with others. Leading diagnostics and life science instrument platform providers trust Tecan to help them build what have become some of the most successful products in these industries.
Life science and diagnostics application experts
Leverage our market knowledge in both established and emerging life science and diagnostic markets and applications including:
Molecular diagnostics
Histology & Cytology
Mass spectroscopy (sample prep)
Blood Grouping/Typing
Hematology
Immunoassays
Genomics
Proteomics
Drug discovery
Cell biology
Bio-banking
Forensic
Veterinary & Food
Our projects go more smoothly with a partner who is knowledgeable on the science side.
You don't have to explain your application needs to us. Whether your customers are in clinical diagnostics, pharmaceutical development, drug discovery, or basic research, we bring application knowledge that saves time throughout your project, and helps to minimize your time-to-market.
Find more:
Assay development
Customized Development
System integration