Tecan uses cookies to improve our website. By continuing to browse our website, you accept our cookie policy.
Our team, dedicated to your project
When your project requires something new, something you've never done before, our most creative concept specialists work with you to bring your vision to life.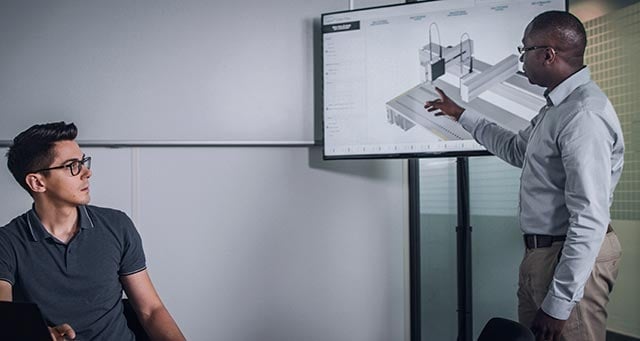 Our specialists bring unique perspectives to solve your challenges, and the expertise required to realize them in executable designs.
A breadth of understanding
We understand what it takes to get a product to market, and where the challenges lie. It starts with a clear understanding of what your customers need, and then matching that with the best technology for the job. Our concept specialists bring perspectives that are grounded in the demands of diagnostics and life science instrumentation, combined with Tecan engineering excellence, enabling them to develop creative solutions to your design challenges.
Complete concept development
Component selection
System design
Option generation