Tecan uses cookies to improve our website. By continuing to browse our website, you accept our cookie policy.
System integration
Complex systems are our business. We can unite multiple subsystems to ensure smooth operation of your entire platform.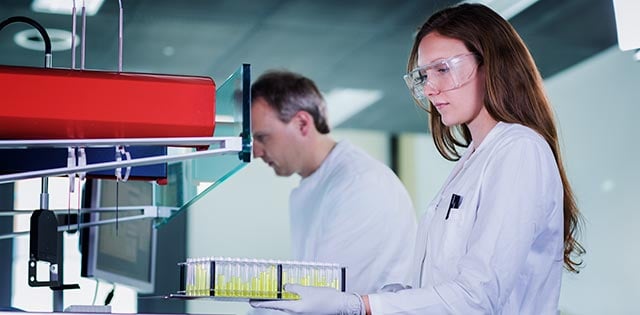 Bringing it all together
Your product isn't complete until all the parts function seamlessly as a unified system.
Finesse
Our system integration team unites, adjusts, refines and tests every component of your system. They investigate deviation from any specification until a root cause is identified. They analyze and collaborate across the team to develop the most effective solution. Then they test again until performance to your specification is confirmed for every function and for the entire system. With our system integration team, you can be confident that even your most complex platforms will deliver seamless operation for your customers.