Tecan uses cookies to improve our website. By continuing to browse our website, you accept our cookie policy.
Service and support
Support around the world. Keeping your instruments working to keep your customers working.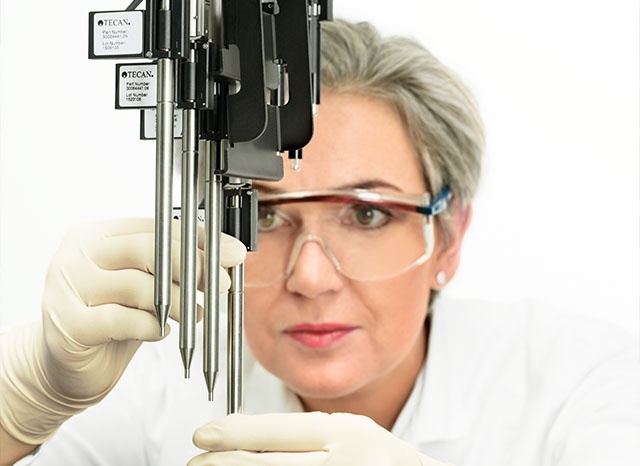 Our experts training your experts
Our Tecan Partner service and support training teams are experts in all aspects of our products. Whether components or systems, incorporating robotics, electronics, or fluidics, they diagnose, pinpoint, and correct causes of any performance deviations. They train your team to do so also, ensuring that your customers get fast and effective service, and premium product support. Your well-trained team enables your customers to continue to do their best work.

We speak your language
We want to make sure your service and support teams understand every nuance of your Tecan products. Our local specialists speak the local language, to give your team a superior training experience, and to empower them resolve issues quickly with your customers.
Rely on the Tecan worldwide Partner training team to make sure your service and support staff is ready to handle any installation or repair challenge.
Find more:
Risk Management
QC & Regulatory